Welcome! Bienvenue!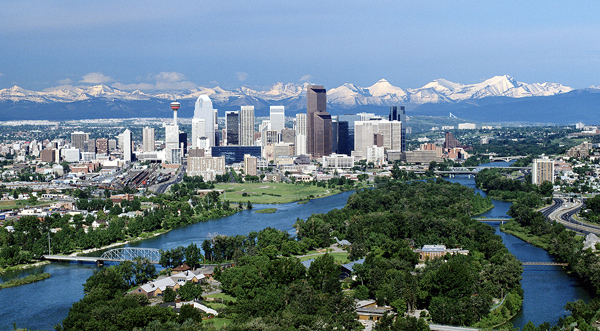 Calgary skyline
CPS 2022 BNAPEX
BNAPS convention, exhibition, and bourse
2 - 4 September 2022
Friday (10:00-18:00) Saturday (10:00-17:00) Sunday (10:00-15:00)
Airfares: As you will have heard on the news, airlines cancelled many flights this summer due to airport issues. The result is that with more cancelled flights, the remaining seats have become more expensive. It is NOT expected that airfares will fall between now and showtime, and will likely rise further. Booking flights sooner than later is recommended. To save money it is also wise to look at flyflair.com, and flylynx.com as these discount carriers provide fares considerably cheaper than Air Canada or Westjet. There are however fewer choices in flights when using these airlines. For example using Flair during the convention window you can fly return to Montreal for about $650, Toronto for $700 and Kitchener for $600. Lynx out of Toronto can be done for around $600.
---
CPS 2022 BNAPEX will mark four anniversaries:
The 100th anniversary of the founding of the Calgary Philatelic Society
The 150th anniversary of the birth of John McCrae
The 110th anniversary of the Calgary Stampede
The Platinum Jubilee of Queen Elizabeth II
Important dates
20 March - Exhibit submissions open
17 April - Convention registration opens
30 June - Last day for special convention registration bonus ($10 dealer voucher) Extended to July 8
30 June - Last day for special convention hotel registration bonus ($20 dealer voucher) Extended to July 8
30 June - Last day for subsequent acceptance period for requesting exhibit frames - Extended to July 8
29 July - Last day to cancel hotel reservations with no penalty
5 Aug - Last day for special convention hotel room rate of $169.00 ($265+ after this date)
1 Sept - Exhibit mounting and bourse set-up
2 Sept - Exhibition opens: bourse and seminars
2 Sept - Afternoon tour to Military Museums
2 Sept - Dinner at Military Museums
3 Sept - Tour to the BAR U Ranch National Historic Site
3 Sept - Auction 6:00 PM and free evening
4 Sept - BNAPS Past-Presidents' reception
4 Sept - Convention awards banquet
Registration
Those who enroll in the full registration package can attend Friday's Military Museum supper, Sunday's awards banquet, and have Bourse and Study Group entry. For those who don't enroll in the full package, they can choose to go to the Friday Museum dinner, or the Sunday Awards banquet and can register for the Bourse/Study Group access for a fee of $5 for one day or $10 for the three days.
Click REGISTRATION at left to register for convention events and pay.
Convention information
Click NEWS at left to see what has changed recently. For complete convention information, click on the menu items at left.
Come to CPS 2022 BNAPEX, visit Calgary, and spend several days touring the surroundings and the beautiful Canadian Rockies. We hope to see you in Calgary!
---
Copyright © 2015 - 2022 The British North America Philatelic Society.
The documents on this website are for informational and non-commercial or personal use only.
Documents on this website shall not be used on other websites or for commercial purposes without permission.
This page was last modified on 2022-07-11