1920 Federal Excise

1932 Federal Postal Note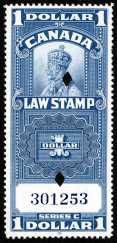 1935 Federal Supreme Court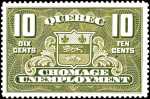 1934 Quebec Unemployment
1868 Nova Scotia Bill
Newsletter Editors
First Series
| From | To | Editor |
| --- | --- | --- |
| 1971 | 1993 | Bill Rockett |
Second Series
| From | To | Editor |
| --- | --- | --- |
| 1993 | 1995 | Fritz Angst |
| 1995 | | Christopher Ryan |
Other Resources
The resources will be displayed in a new window. Closing the window returns you to this page.
---
Cumulative Index to the Second Series of Canadian Revenue Newsletter
Issues No. 1 through 107 - August 1993 through December 2020
File size: 170 KB
---
An Introduction to Canadian Revenue Stamps
Christopher D. Ryan
Describes the many different types of Canadian Revenue stamps, both federal and provincial, and their usage.
Available in two formats: HTML or PDF (5.7 MB)
---
Copyright © 2015 - 2023 The British North America Philatelic Society.
The documents on this website are for informational and non-commercial or personal use only.
Documents on this website shall not be used on other websites or for commercial purposes without permission.
This page was last modified on 2023-01-05.