Activities and attractions
Calgary and surrounding region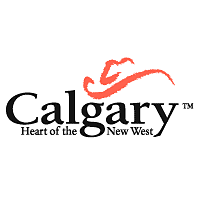 BNAPEX 2017 Calgary
1 - 3 September, 2017
Calgary Hyatt Regency
Calgary, Alberta, a beautiful city located on the banks of the Bow and Elbow Rivers, just 60 minutes from the Rocky Mountains, or just a short 3 1/2 hour drive from Edmonton; otherwise, minutes from the Rocky Mountains, or just a short 3 1/2 hour drive from Edmonton; otherwise, it is best to fly. With amenities such as dining, luxurious accommodations and a wealth of four-season outdoor activities, the city has the best of both worlds.
Calgary will be in a festive mood in 2017, with year-long special events planned to support the 150 years since Confederation of Canada. Many of Calgary's cultural cornerstones will be celebrating the 150th anniversary next year, including the famous Calgary Stampede.
As part of Canada's 150 year celebration, admission passes to the Canadian National parks are FREE. Order yours at the following link AT LEAST 8 weeks in advance. Click www.commandesparcs-parksorders.ca/webapp/wcs/stores/servlet/en/parksb2c.
Things to do in the immediate Calgary area
1. Heritage Park: in southwest Calgary has steam trains, paddle wheeler, and an early western town.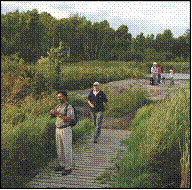 2. Telus World of Science and Calgary Zoo: newly opened in the fall of 2011 this modern facility near the Calgary Zoo has fascinating interactive exhibits.
3. GlobalFest: is an incredible cultural experience that takes place 15-26 August. Events including six different nights of fireworks competition, cultural pavilions with ethnic foods and presentations.
4. Museums: the Glenbow (art), the Military Museums, the Aero Space Museum, Canada's Sports Hall of Fame, and the Art Gallery of Calgary.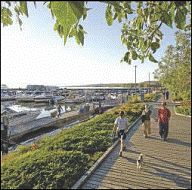 5. Bike, Raft, Walk: along the bike trails or on the Bow or Elbow rivers. CalgaryWalks is Calgary's walking tour company. We're longtime Calgarians who love showing locals and visitors alike around our amazing city. Click www.calgarywalks.com.
6. The Epcor Centre: is a cultural centre with plays and shows.
7. Banff/Lake Louise: Travel 60 to 90 minutes west to get to the Rocky mountains and go hiking or view nearby sites. Walk on the Columbia Icefields (3 hours from Calgary), see the famous Canadian Pacific Spiral tunnels. Hammerhead Scenic Tours offers full-day, half-day, and multi-day tours to the most beautiful and memorable attractions in the Canadian Rocky Mountains. Click www.hammerheadtours.com.
8. Shopping: The convention is in the heart of downtown Calgary - stroll the mall of Stephen Avenue and shop at the many stores - there is NO provincial sales tax here.