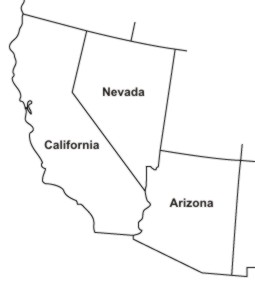 Golden West Regional Group
Southwestern U.S.: California, Nevada, Arizona
Contact:
William Joseph Schlitt, PO Box 263, Knightsen, CA 94548-0263 email
No events currently scheduled.
BNAPS members who live in the southwestern area of the U.S. are automatically enrolled in the Golden West Regional Group.
The Regional Group holds meetings usually in conjunction with major philatelic exhibitions in the area. The meetings are announced in the "Upcoming Events" area of the BNAPS website home page and on this one.
The meetings provide an opportunity to meet fellow collectors who share similar interests, ask questions, learn about other aspects of BNA philately, and perhaps find something to add to your collection.
We welcome all BNAPS members who live in the area. We also invite other BNAPS members drawn to the attractions and sunny weather of the southwest and guests with an interest in the stamps and postal history of Canada and the provinces.
Copyright © 2015 - 2023 The British North America Philatelic Society.
The documents on this website are for informational and non-commercial or personal use only.
Documents on this website shall not be used on other websites or for commercial purposes without permission.