Activities and attractions
Les activities et les attractions
Ottawa, the nation's capital
Gatineau, across the Ottawa River in Quebec



Philemon Wright led a group from Woburn, Massachusetts, to the north shore of the Ottawa River where the Gatineau River feeds into it. They arrived in March 1800, and formed a farming community called Wright's Town that eventually became Gatineau. Six years after arriving, Wright established a lumber industry. The community prospered as exports expanded to Montreal and Quebec City.

Following the War of 1812, it was decided to establish a military supply route from Montreal to Kingston. A route for a canal, the Rideau Canal, was surveyed, and in 1826 Lieutenant-Colonel John By was appointed to oversee its construction. Contractors included Philemon Wright who supplied much of the stone, mortar and labour. The Governor General, George Ramsay, the Earl of Dalhousie, authorized By to divide the area where the Rideau Canal meets the Ottawa River into lots for settlement. This area became Bytown, founded on 26 September 1826 and incorporated as a town on 1 January 1850. Bytown was renamed Ottawa in 1854, and was incorporated as a city on 1 January 1855.

In 1841, Upper and Lower Canada amalgamated to become the Province of Canada. Queen Victoria chose Ottawa as the capital in 1857. Ottawa continued as the capital of the Dominion of Canada after Confederation on 1 July 1867.
Parliament Buildings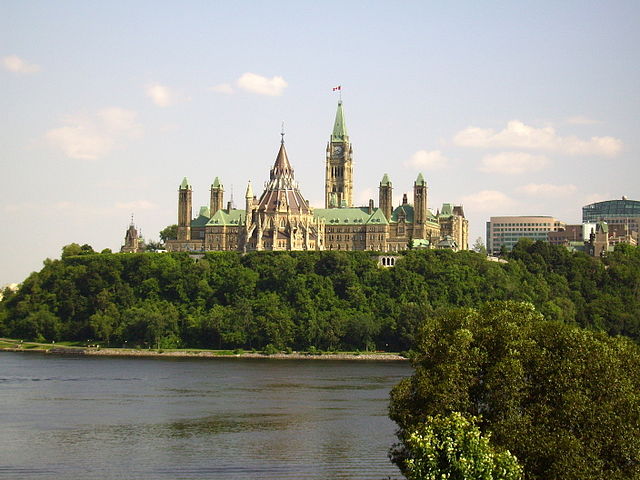 Credit: Maria Azzurra Mugnai / WIKIMEDIA COMMONS
Parliament buildings from across the Ottawa River
The House of Commons Centre Block is undergoing extensive multi-year renovations, and is closed to the public; however, guided tours of the East Block, West Block, and newly renovated Senate of Canada Building are available.
Museums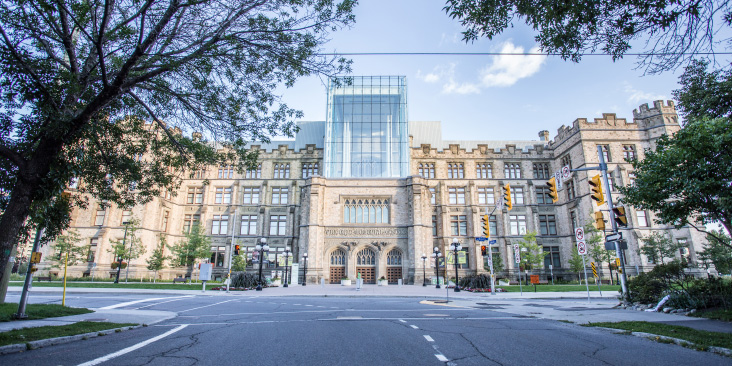 © Canadian Museum of Nature
Canadian Museum of Nature
Ottawa and Gatineau offer museums that cater to a wide range of interests from history to the latest technology, from agriculture to the arts. Here's a sample.
Philately & Numismatics
Library and Archives Canada
Library and Archives Canada (LAC) preserves the records of the Post Office Department and Canada Post Corporation including postage stamp die and plate proofs. It has publications on philately, the post office and postal history including government publications, periodicals and monographs. It has philatelic and other archival records acquired from non-governmental sources.

For more information on philatelic material at LAC:
Philately at LAC / La philatélie à BAC (2.5 MB pdf) - Presentation made at BNAPEX 2018 Quebec by James Bone, Archivist, Archives Branch, Library and Archives Canada

LAC makes this material available for consultation by researchers. To order material for on-site consultation, you must first register for a user card and then identify the material you wish to consult, preferably one to two weeks before your visit to LAC. The process for doing this is described on the following page on the LAC website:
On-site research at LAC

Here is a summary of the process (scroll down to the lower part of the page).

If you need help to identify or order material, you can contact James Bone, Archivist, by email.

Note that the philatelic material is but a small part of the LAC holdings. LAC also has military records dating back to New France, an extensive collection of Indigenous documentary heritage, genealogy records and resources, immigration records from 1865 to 1935, census records from 1640 to 1926, and much more. LAC embarked on a digitization project several years ago, and offers a wealth of online records and images on its website.
Royal Canadian Mint
The Royal Canadian Mint has its headquarters in the historic building in Ottawa where it was founded in 1908. Hand-crafted collector and commemorative coins, gold bullion coins, medals and medallions are produced here. The master tooling to create the dies that strike coin designs for both circulation and commemorative issues is also done here. This is also the site of the Mint's gold refining and advanced engineering operations.

The Mint offers an interactive guided tour that shows how coins are made.
Outdoors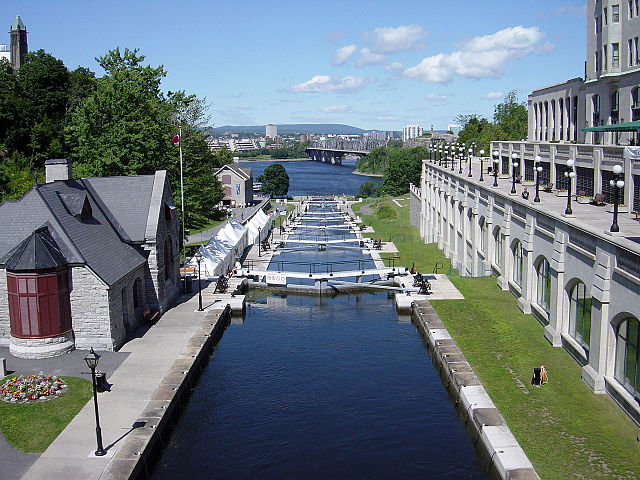 Credit: Bobak Ha'Eri
Rideau Canal emptying into the Ottawa River
Enjoy walks along the Rideau Canal, which runs through the centre of the city, and in the bustling Byward Market with its many restaurants. Ottawa and Gatineau have many scenic recreational biking paths.
There are golf courses and hiking trails. For the more adventuresome, there is also whitewater rafting.
Other Attractions
These websites provide suggestions for other activities and attractions in the Ottawa - Gatineau region:
---
Copyright © 2015 - 2021 The British North America Philatelic Society.
The documents on this website are for informational and non-commercial or personal use only.
Documents on this website shall not be used on other websites or for commercial purposes without permission.
This page was last modified on 2019-02-05