Welcome! Bienvenue!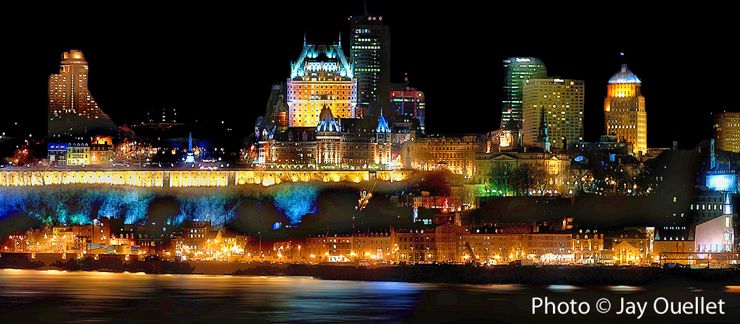 Quebec City panorama at night
BNAPEX 2018 Ville de Québec - Quebec City
BNAPS convention, exhibition, and bourse
21-23 September 2018
Friday (10:00-18:00) Saturday (10:00-17:00) Sunday (10:00-15:00)
---
BNAPEX 2018 will mark three anniversaries:
The 100th Anniversary of the 1918 Armistice
The 100th Anniversary of Canada's first official postal flight
The 100th anniversary of the enactment of The Act to Confer the Electoral Franchise upon Women (S.C. 1918, c. 20) that gave Canadian women the right to vote in federal elections
Important dates
15 April - Last day for initial acceptance period for requesting exhibit frames
30 June - Last day for subsequent acceptance period for requesting exhibit frames
20 Sept - Exhibit mounting and bourse set-up
21 Sept - Exhibition opens: bourse and seminars
22 Sept - Evening out at Huron-Wendat Museum & Hotel-Nation
23 Sept - BNAPS Past-Presidents' Reception & Awards Banquet
Registration
Access to the exhibition and dealer bourse is free. If stamp collecting interests you, you are encouraged to view the exhibits, talk to fellow attendees, and visit the dealers.
You must register to go to the study group seminars, sign up for the tours, or attend Saturday's supper at the Huron-Wendat Museum and Sunday's awards banquet. Click REGISTRATION at left to register and pay.
Convention information
Click NEWS at left to see what has changed recently.
For complete Convention information, click on the menu items at left.
---
Come to BNAPEX 2018, visit Quebec City, a UNESCO World Heritage Site, and spend a few extra days touring our beautiful and historic region. We hope to see you in Quebec!
---
Copyright © 2015 - 2021 The British North America Philatelic Society.
The documents on this website are for informational and non-commercial or personal use only.
Documents on this website shall not be used on other websites or for commercial purposes without permission.
This page was last modified on 2018-08-19