BNAPS ORE - Online Resources
Re-Enactment of Western Canada's First Air Mail Flight
Robert K. Lane (text and photos)
---
On 9 July 1918, a young American pilot en route to Edmonton to perform at the annual fair brought a bag of mail with her. She was Katherine Stinson. This was the first air mail delivery in western Canada.
Because of the war, Edmonton could not acquire the gunpowder necessary for fireworks so she was hired to perform her amazing aerobatics show here. On this occasion, she was persuaded to carry mail from Calgary to Edmonton - the first ever air mail in western Canada. Just out of Calgary, her Curtiss Special engine failed and she landed in a farmer's field, close to where Calgary's International Airport is now situated. When the repairs were made, she flew back to Calgary then up to Edmonton.
Eighty-eight years later, on 9 July 2006, her flight was re-enacted. The carrying of the mail was the idea of the Canadian Aerophilatelic Society. Gordon Mallett, a BNAPS member, was one of the individuals instrumental in organizing this event.
This re-enactment was stimulated by a project of the Alberta Aviation Museum, which entailed the building of an exact replica of Stinson's aircraft, the Curtiss Special. A team of volunteers spent 20,000 hrs on this project. Given that the original aircraft had no construction plans, this was an amazing feat.
The flight carried commemorative covers in a sack that was actually used in the first air mail flight between Canada and the U.S.A.
Commemorative covers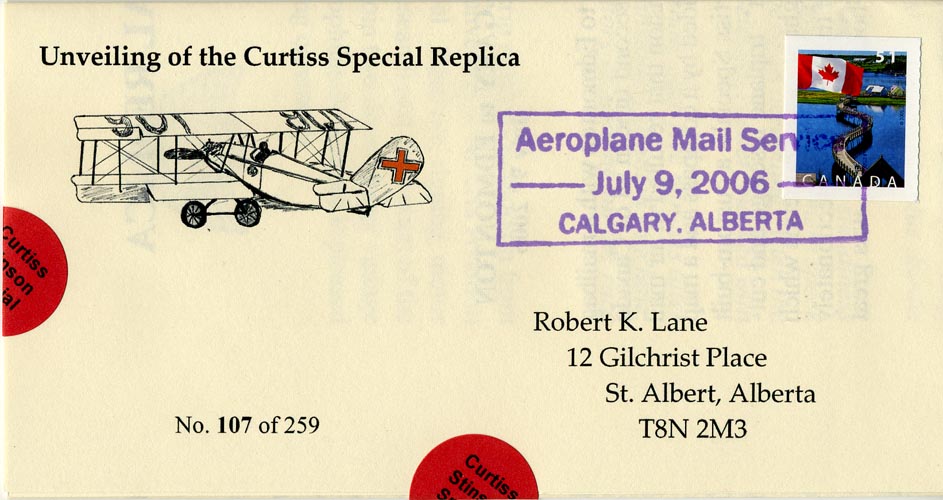 Cover marking the unveiling of the Curtiss Special Replica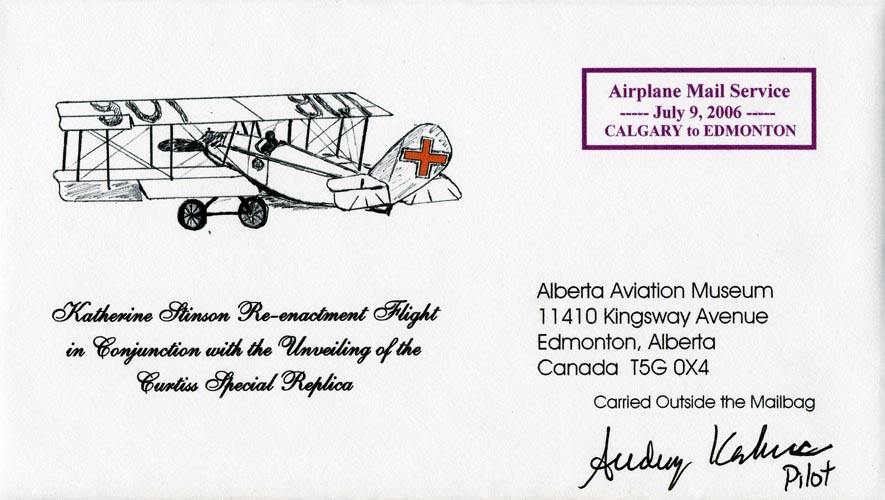 Cover marking the re-enactment of Katherine Stinson's flight, signed by Audrey Kahovec, the pilot
Photos showing the re-enactment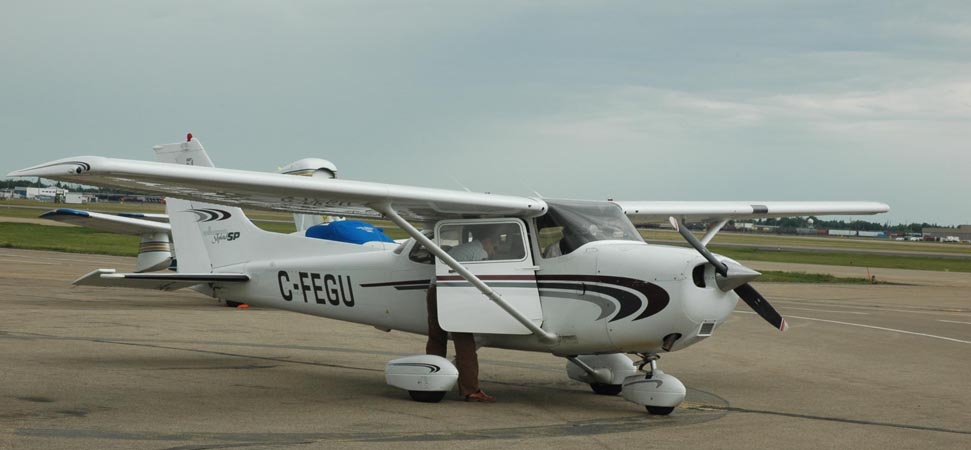 Edmonton pilot Audrey Kahovec arrived in a more modern aircraft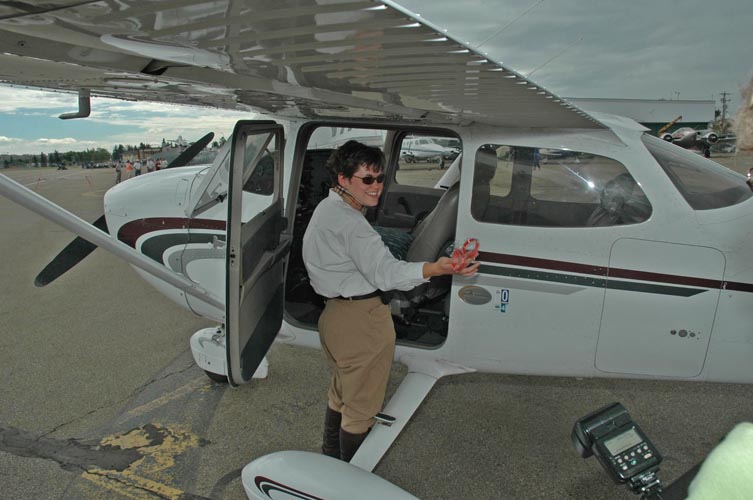 Audrey leaving her aircraft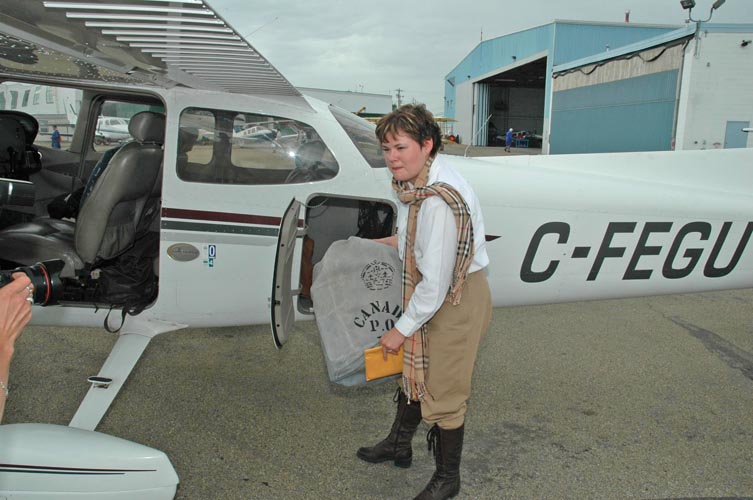 Audrey retrieving the mail bag from her aircraft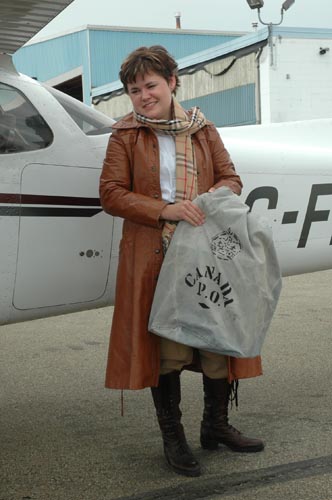 Audrey in her replica costume, holding the mail bag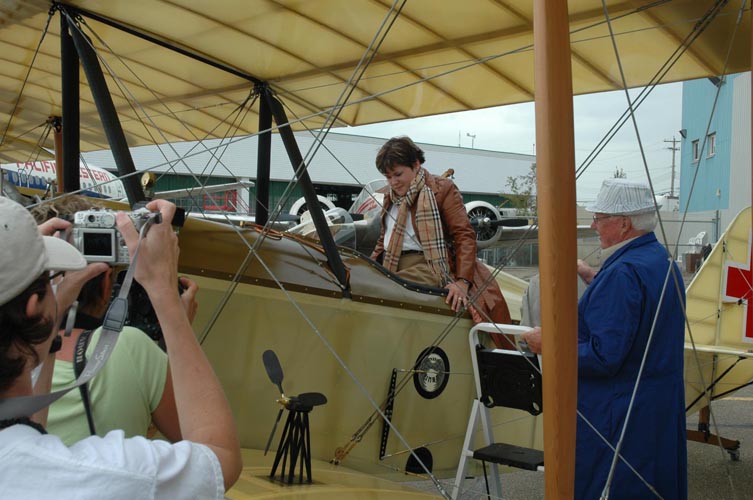 Climbing into the replica aircraft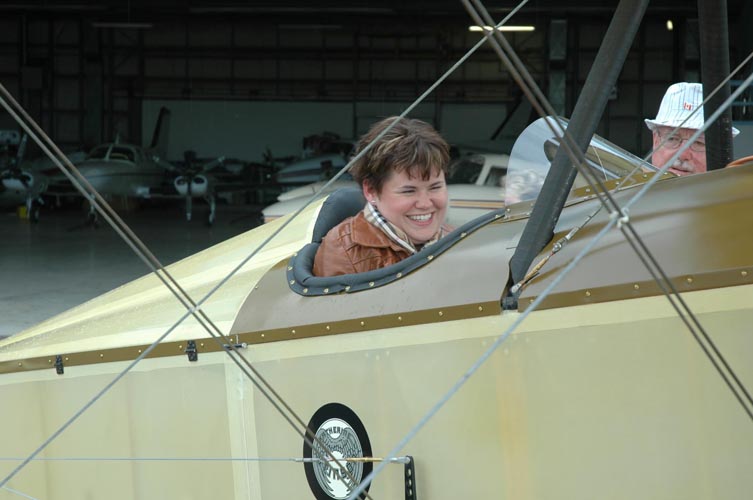 In the cockpit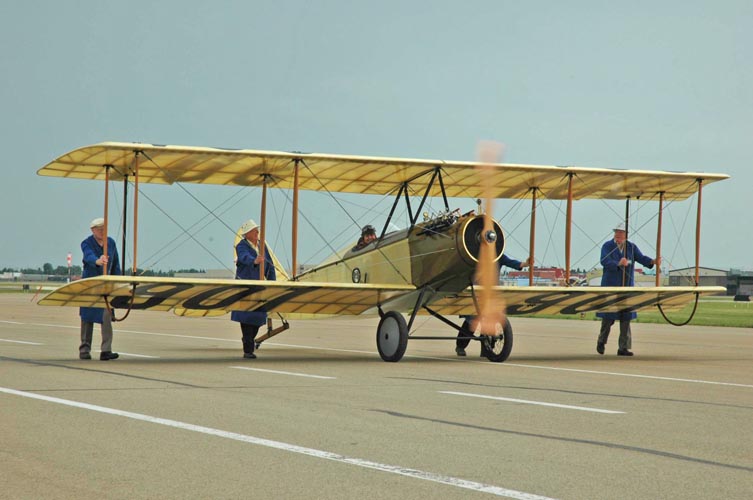 Approaching the ceremony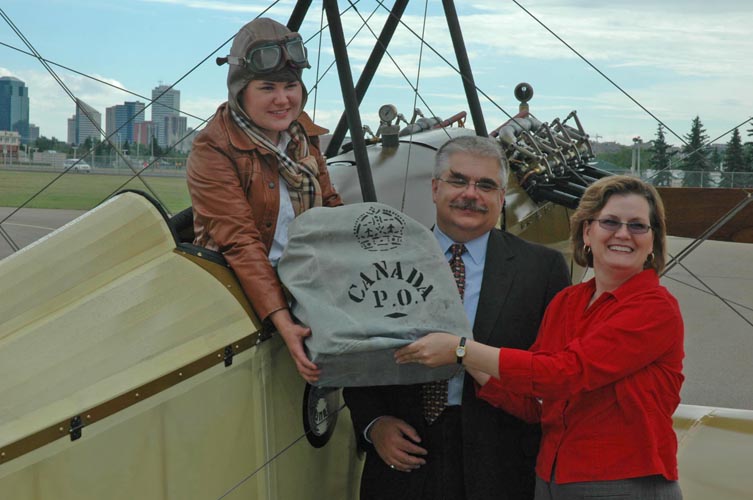 Delivering the mail to Canada Post representatives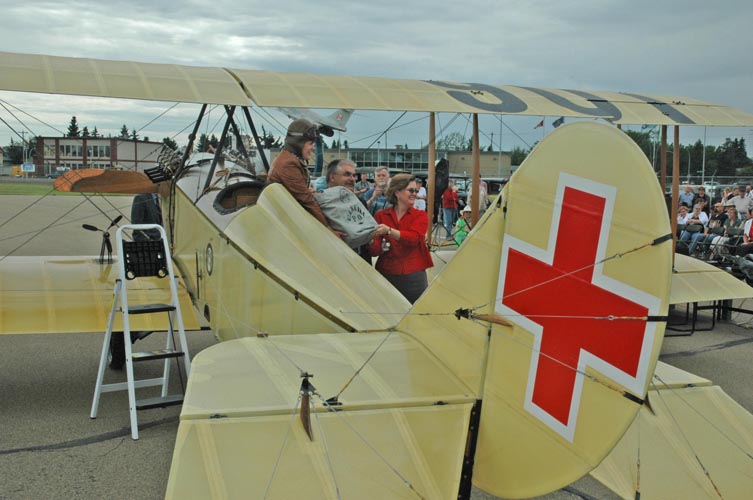 Katherine was a strong supporter of the U.S. Red Cross; the Canadian Red Cross was a sponsor of this event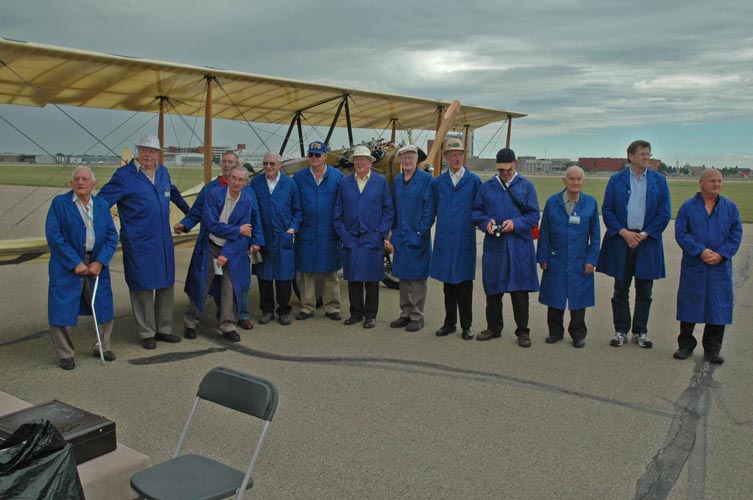 The crew that built the replica aircraft
Copyright © 2006 Robert K. Lane.
Web design copyright © 2007, 2013 The British North America Philatelic Society.
The documents on this web site are for informational and non-commercial or personal use only.
Documents on this site shall not be used on other sites or for commerical purposes without permission.