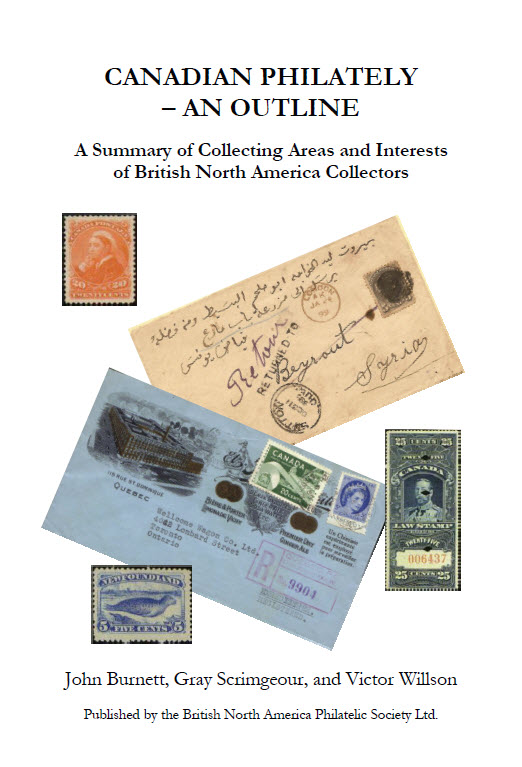 This 96-page booklet describes the collecting areas and interests of British North America (BNA) philatelists. As reflected in the chapter titles listed below, the booklet covers everything from the stampless era to modern times, postage to revenue stamps, straight-line postmarks to machine cancels, airmail to registered mail, ephemera, philatelic literature, and philatelic societies.
Alternatively you can download individual chapters using the links below:
Copyright © 2007, 2013 The British North America Philatelic Society.
The documents on this web site are for informational and non-commercial or personal use only.
Documents on this site shall not be used on other sites or for commercial purposes without permission.