Activities and Attractions
in the Charlottetown Area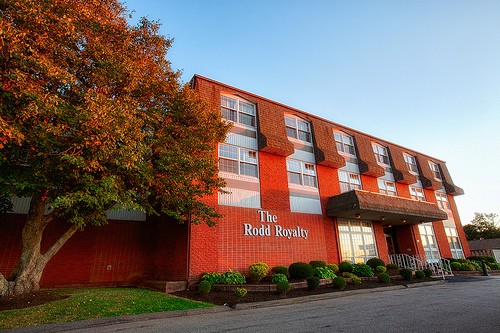 BNAPEX 2013 Charlottetown
30-31 August - 1 September, 2013
Charlottetown Rodd Royalty Hotel
Charlottetown is a flourishing community of over 34,562 people located on the south shore of Prince Edward Island. Charlottetown is the capital city of Prince Edward Island, and is called the "Birthplace of Confederation" after the historic 1864 Charlottetown Conference which led to Confederation.
Attractions and things to do in the Charlottetown area
1. Scenic coastal drives abound - more than fifty lighthouses, many fishing villages, and there are miles of sandy beaches. Because of the Gulf Stream, the water can be warm in late summer. Maybe you'd like a round of golf.
2. The stage adaptation of L.M. Montgomery's well-loved first novel Anne of Green Gables - 2013 The Musical™ is an annual production at the Confederation Centre Mainstage. Also, Green Gables Heritage Place, Avonlea Village and the Montgomery's Homestead.
3. From July 1, 2013 through August 30, 2013, history comes alive when you tour Charlottetown's historic district with the Confederation Players, a troupe of costumed, young, bilingual Canadians, trained as living Fathers and Ladies of Confederation. Join the Players for a guided walking tour or attend their historic vignette outside Province House - the site of the 1864 Charlottetown Conference.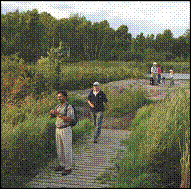 4. Fall Flavours 2013 in September, 2013. Amazing PEI food, outstanding venues and an unbelievable group of talented chefs.
5. Shopping: The convention hotel is across the road from one of Charlottetown's main shopping malls. Downtown shops are only a few minutes away.
6. PEI also is a major gateway to the Îles de la Madeleine.
7. Remember that other maritime destinations are within easy driving distance. Places such as Cape Breton with the Cabot Trail, Louisbourg, Baddeck with early flights, Halifax, Lunenburg and the Bluenose, Moncton and the Tidal Bore and Magnetic Hill and much more.